We are excited to highlight local businesses and chefs during this year's conference. Conference participants will enjoy comfortable accommodations and delicious meals during their stay in Sturgis. Learn more and reserve your room below.
Conference Meals
Breakfast & lunch throughout the conference will be provided by Travis Bartels and Jordan Taylor using locally sourced ingredients.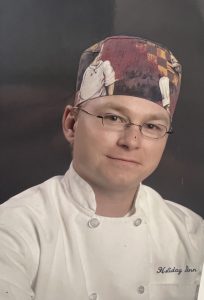 Travis Bartels grew up in the Newell, SD area picking rocks out of the potato field and helping his grandparents around the farm. It was at a young age that he fell in love with all aspects of food, from growing it to combining flavors. As his passion flourished, he worked his way up to Executive Chef in a few different restaurants in the Northern Hills. After a break from the industry, Travis is back with a fire using locally produced foods to showcase the area with his recently started catering business, "Seasoned Catering". Moving forward, he hopes to have a food truck and possibly a brick and mortar location.
Jordan Taylor is a career chef and restaurant owner/operator. For 15 years he worked his way up in kitchens in Portland, quickly moving into the role of Kitchen Manager and Executive Chef. In the Spring of 2017, he moved back to Sioux Falls, SD to start his first restaurant. Opening May of 2017, Bread & Circus Sandwich Kitchen made a name for itself for its unique take on traditional dishes. Its success is greatly due to Jordan's ability to create unique and memorable dishes. Bread & Circus has attracted national attention, most recently being featured on The Food Network's "Diners, Drive-Ins, and Dives". In 2020 Jordan, and his business partner, Barry Putzke, opened Pizza Cheeks, a chef-driven pizza-by-the-slice restaurant located in downtown Sioux Falls. The En Place Catering kitchen, opening in the Fall of 2021, was a natural addition to Jordan's portfolio, as the volume of catering requests surpassed their other restaurants' capacity. He has recently opened a fourth restaurant, Boat House Bar & Grill at Spring Creek, north of Pierre, and doesn't plan on slowing down anytime soon.
Lodging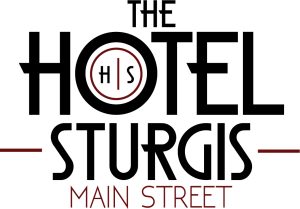 The Hotel Sturgis
Hotel rooms are available at a discounted rate for conference attendees at The Hotel Sturgis, located downtown. Call 605-484-7911 and use the promo code RURAL2022 for 10% off your stay. This will work for any room type and any length of stay between November 17th and the 21st, 2022. Hotel rooms are limited, so book soon!
Baymont Inn & Suites

Hotel blocks are also available at the Baymont Inn and Suites in Sturgis. Call (605) 347-4140 to make a reservation and request a room in the Dakota Local Foods Conference Block for a discounted group rate. This will work for a King Standard or Double Queen Standard room for any length of stay between November 17th and the 21st, 2022. Hotel rooms must be booked prior to November 10th, 2022 to receive the group rate.
---
This year's event was made possible by our planning committee: