After years of virtual events, we are thrilled to be back in person to learn from experts in our region. This year's conference will feature breakout sessions on vegetable production, pasture based systems, and inventive projects in regenerative agriculture. Check out this year's speaker lineup below!
Keynote Speakers
Natalie Stites Means, Founder, He Sapa Voter Initiative & Co-Founder, Wotakuye Mutual Aid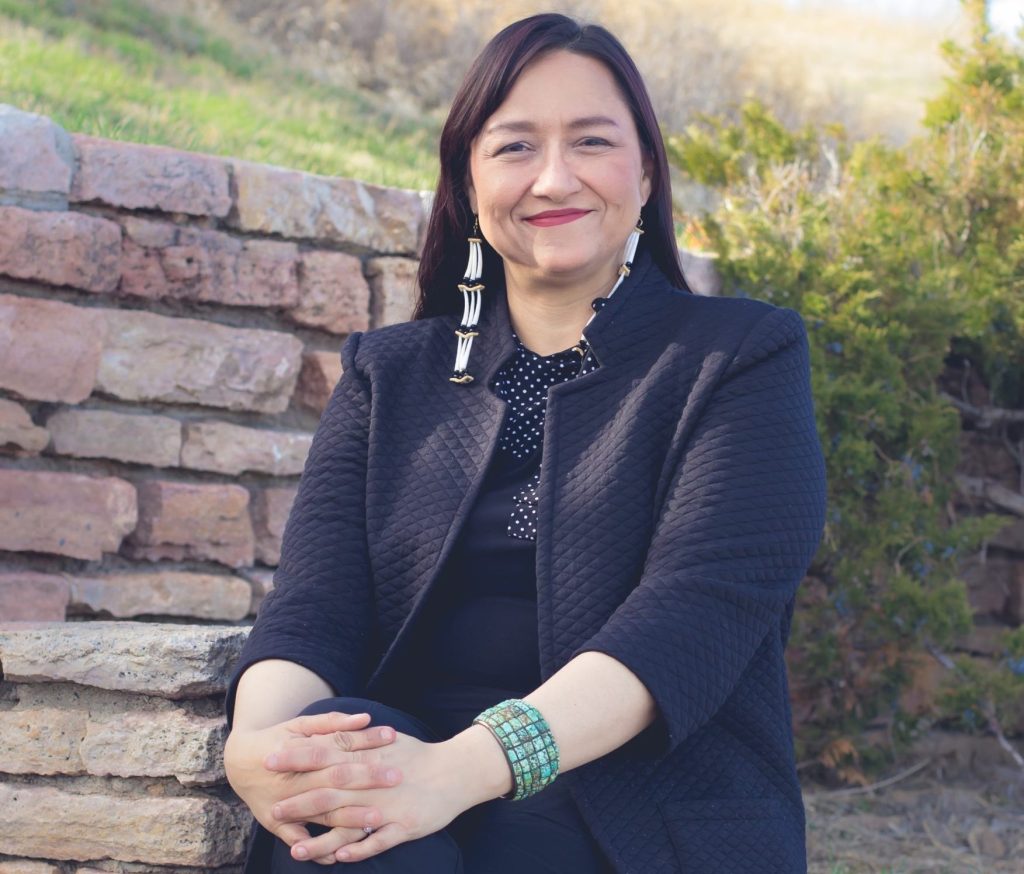 "Landback, Trespass, & Other Indigenous Matters"
Natalie Stites Means JD (Cheyenne River Lakota/Dakota) is an organizer & social entrepreneur. In 2019, after being the first Native American woman to run for Rapid City mayor, she founded the HeSapa Voter Initiative (HSVI), a civic engagement effort for urban Indians in South Dakota. When the pandemic hit, she and other women co-founded the grassroots community response now known as the Wotakuye Mutual Aid society under the auspices of the HSVI to respond to urban Indians in Rapid City. In August 2019, she was appointed to the South Dakota Advisory Committee to the US Commission on Civil Rights for a four-year term. Natalie was also part of the inaugural Rapid City cohort of the Creative Community Leadership Institute and is a My Sisters Are Warriors Ambassador for Thrive Utld.
Ms. Stites Means is a 1999 UCLA graduate in History & American Indian Studies and received her Juris Doctor from the UCLA School of Law in 2007. In October 2019, she was recognized by her alma mater for her work for Indigenous peoples and social justice as part of the UCLA Centennial Initiative and is one of the 25 Women of UCLA recognized by Berkeley's Celebration of 150 Years of Women in 2020. She is married with one child in the beautiful, sacred Black Hills.
Hannah Breckbill, Humble Hands Harvest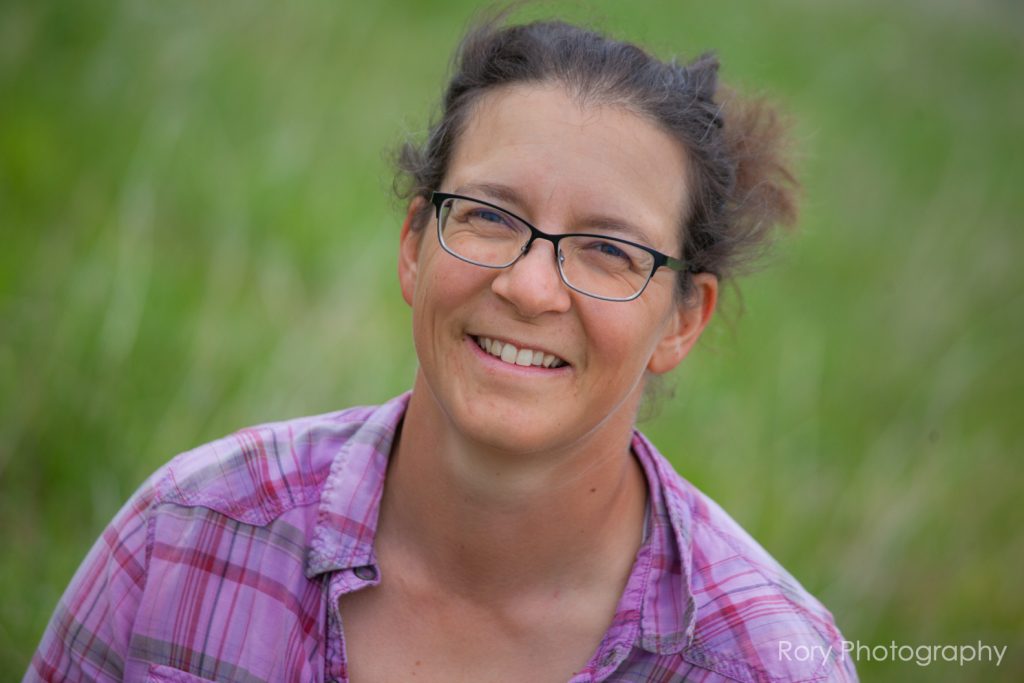 "Relying on Each Other: The Practice of Community"
Hannah Breckbill is a first-generation farmer and founder of Humble Hands Harvest in Decorah Iowa, a worker-owned farm that raises organic vegetables, pastured pork, and grass-fed lamb for local markets. Hannah has earned recognition for her public experimentation with the economics of farming and land access, and for her crafting of the Queer Farmer Convergence, an annual gathering that celebrates the contributions of the queer community to agriculture and land tending. Lesser known but equally important are that Hannah plays any instrument with strings, she's a Mennonite, and she keeps a "perennial list" on her fridge to stoke the tree-planting vision.
---
Friday Breakout Sessions
"Automation for High Tunnels, Watering Systems, and Monitoring Coolers"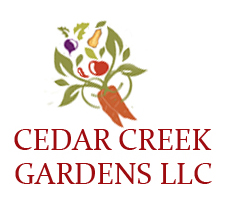 Peggy Martin & Bud Manke, Cedar Creek Gardens
Peggy Martin and Bud Manke, co-owners of Cedar Creek Gardens, have been growing since 2009. Peggy has an extensive computer background, which has helped with research and choosing automation aspects. Bud has many years of practical on farm experience, which comes in handy when implementing a variety of trial and error methods to achieve different goals. Cedar Creek Gardens (CCG) has 14 acres of vegetables and melons in field production, 8 high tunnels and 4 coolers, and most of these areas use some type of technology to manage them. Sales are made year-round via wholesale, farmer's markets, and farm stands.
"SNAP and Incentive Programs at Farmers Markets"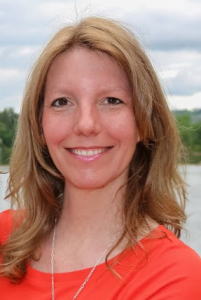 Barbara Cromwell, Black Hills Farmers Market
Barbara Cromwell has managed the Black Hills Farmers Market for the past five years. She has supported local food systems as a volunteer since 2007. She enjoys collaborating with others, both within the Black Hills Farmers Market community and across South Dakota, to build support for local food systems.
"Growing and Marketing Unique Vegetable Varieties"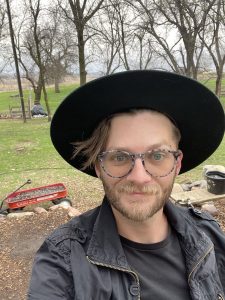 Jeremy Nelson, Tillford Rye Farm
Jeremy Nelson is the owner of Tillford Rye Farm, a diversified regenerative and organic operation started in 2017 that serves Sioux Falls and the surrounding community. Our focus is on producing outstanding, nutrient dense food while also building soil health.
Chef Panel
Jordan Taylor, Chef and Co-Owner of Bread and Circus, Pizza Cheeks, En Place Catering, and Boathouse Bar and Grill; Matthew Wilson, Owner of Takuya Foods Co & Food Sovereignty Director at Sicangu Co; Franky Young, Sicangu Health Initiative; Travis Bartels, Seasoned Catering
Jordan Taylor is a career chef and restaurant owner/operator. For 15 years he worked his way up in kitchens in Portland, quickly moving into the role of Kitchen Manager and Executive Chef. In the Spring of 2017, he moved back to Sioux Falls, SD to start his first restaurant. Opening May of 2017, Bread & Circus Sandwich Kitchen made a name for itself for its unique take on traditional dishes. Its success is greatly due to Jordan's ability to create unique and memorable dishes. Bread & Circus has attracted national attention, most recently being featured on The Food Network's "Diners, Drive-Ins, and Dives". In 2020 Jordan, and his business partner, Barry Putzke, opened Pizza Cheeks, a chef-driven pizza-by-the-slice restaurant located in downtown Sioux Falls. The En Place Catering kitchen, opening in the Fall of 2021, was a natural addition to Jordan's portfolio, as the volume of catering requests surpassed their other restaurants' capacity. He has recently opened a fourth restaurant, Boat House Bar & Grill at Spring Creek, north of Pierre, and doesn't plan on slowing down anytime soon.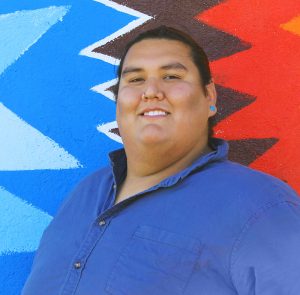 Matthew "Matte" Wilson is a citizen of the Sicangu Lakota Oyate. He is the Food Sovereignty Director at Sicangu Co., an indigenous ecosystem of organizations working to transform systems on the Rosebud. The Sicangu Food Sovereignty Initiative works to create an indigenous and localized food system that supports Wicozani and tribal sovereignty. Matte's love for food has led him to launch his own catering company, Takuya Foods Co.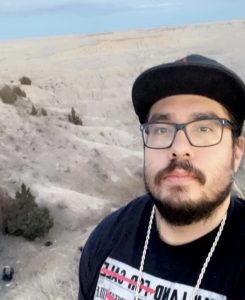 Alan "Franky" Young is an enrolled citizen of the Oglala Oyate (Oglala Sioux Tribe). After graduating from Todd County High School, Franky attended Sinte Gleska University for Environmental Science. Prior to joining the Food Sovereignty Initiative, Franky was a personal trainer at Rosebud's Diabetes Prevention Center, assisting people with their goals in the gym and assisting with programs and events such as community 5K runs. Franky joined the Food Sovereignty Initiative in 2021 as the Empowerment Coordinator. His deep experience in working with people of all ages in setting and reaching goals has been a lynchpin in launching and expanding our community-based projects such as the Mobile Market, the Sicangu Harvest Market and the Food is Good Medicine Program, which is the reservations' first produce prescription program. Franky and the FSI team were recently recognized as Finalists for the Food System Vision Prize and winners of the MIT Solve Challenge.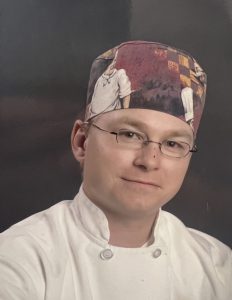 Travis Bartels grew up in the Newell, SD area picking rocks out of the potato field and helping his grandparents around the farm. It was at a young age that he fell in love with all aspects of food, from growing it to combining flavors. As his passion flourished, he worked his way up to Executive Chef in a few different restaurants in the Northern Hills. After a break from the industry, Travis is back with a fire using locally produced foods to showcase the area with his recently started catering business, "Seasoned Catering". Moving forward, he hopes to have a food truck and possibly a brick and mortar location.
"Soil Health & Cover Crop Management for Vegetable Production"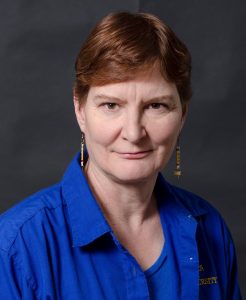 Rhoda Burrows and Kristine Lang, South Dakota State University Extension
Dr. Rhoda Burrows is a Horticulture Specialist with SDSU Extension, focusing particularly on fruit and vegetable production and producer food safety. She also retains a keen interest in Soil Biology, having obtained her PhD in Plant Pathology (Univ. of Minn.) studying the relationships between native plant diversity and its associated mycorrhizal community. Her M.S. in Horticulture (Univ. of Minn.) involved study of asparagus transplant timing. She is a trainer for the disease and fruit and vegetable sections of the SD Master Gardener program.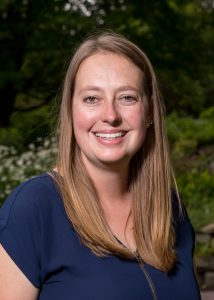 Dr. Kristine Lang is a South Dakota State University Assistant Professor and Extension Consumer Horticulture Specialist based in Brookings, SD. She holds a Ph.D. in Horticulture and Sustainable Agriculture from Iowa State University, where her research focused on sustainable vegetable production. Her horticultural career has included working in private-sector, university, and non-profit organizations across four Midwestern states. Dr. Lang works with citizens across South Dakota to empower Master Gardeners, celebrate public gardens, champion local food and cut flower production, and address herbaceous plant questions from aster to zinnia.
"Getting Started with Farm Service Agency"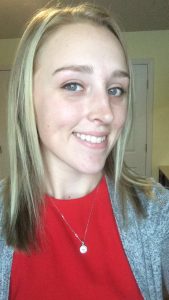 Brooke Wier, USDA Farm Service Agency
Brooke Wier serves Butte, Lawrence, and Harding counties as a Farm Loan Officer for the Farm Service Agency (FSA). She started her career with FSA after graduating from South Dakota State University in 2016 with a degree in Animal Science and minor in Ag Business. Growing up, she was active in her family's commercial cattle and small grain operation near Bowman, ND where she found her love for agriculture. She enjoys working alongside farmers and ranchers to better their operations through the programs FSA has to offer.
"Lamb & Wool: Adding Value to Your Operation"
Lisa Surber, LM Livestock Services, and Jaelyn Whaley, South Dakota State University Extension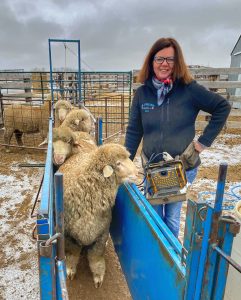 Dr. Lisa Surber, PhD was born and raised on a ranch near Medicine Hat, Alberta, Canada and is still active in her family's commercial cattle operation. She obtained her B.S., M.S., and PhD in Animal and Range Sciences from Montana State University. During her time at MSU, she was the managing director of the Montana Wool Lab. Lisa served as a Wool Education Consultant for the American Sheep Industry Association and with WestFeeds as a Ruminant Nutritionist. Lisa now runs her own business providing nutritional expertise for cattle and sheep, wool buying, classing, and education services, sheep marketing and sales, NSIP certified ultrasounding services, and OFDA on-site wool testing services. She is also the Executive Secretary for South Dakota Sheep Growers Association. She is a certified sheep ultrasound technician and instructor and an ASI Level 4 wool classer and instructor, and performs these services across the US and Canada. Lisa lives in Opal, SD and can be reached at lmsurber@gmail.com or 406-581-7772.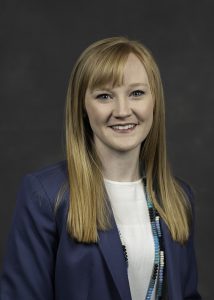 Jaelyn Whaley serves as the SDSU Extension Sheep Field Specialist based in Rapid City. She grew up direct marketing lamb, beef, and goat with her family and has a passion for advocacy and producer-consumer connections. She received her Master's degree in Animal Science from the University of Wyoming focusing on lamb production and meat quality. Jaelyn truly believes that the greatest assets we have in agriculture are the producers telling our farm to table story.
"A Mechanical Engineer's Approach to Gardening"
Darin Waldner, Waldner Farms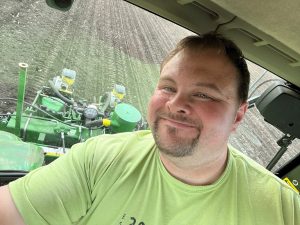 Darin Waldner grew up in the great town of Webster, SD, where he attended Webster High School. He graduated in 2005 and attended SDSU in Brookings to study Mechanical Engineering. After graduating in 2010, he started working for Dakota Pump & Control, of which he is now a partner in the business. He got his first taste of gardening when he was growing up – there was never a shortage of tomatoes or cucumbers in the summer. He moved back to Webster after finishing school, and a 10 acre lot was available just down the road from where he grew up. He bought it, and the garden was started. What started out as a little sweet corn, tomatoes, and cucumbers for his family quickly evolved into the Waldner Farms operation it is today.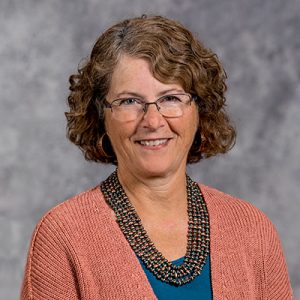 "Creating an Action Plan You Can Follow"
Kari O'Neill, Community Vitality Program Manager
Kari O'Neill comes from deep agricultural roots, and lives on a farm/ranch east of Martin. She has been with SDSU Extension for 20 years, is currently the SDSU Extension Community Vitality Program Manager, and works with communities and organizations across the state doing project planning, skill-building workshops, and coaching. O'Neill is passionate about her state, agriculture, and working beside people who want to improve their lives and communities.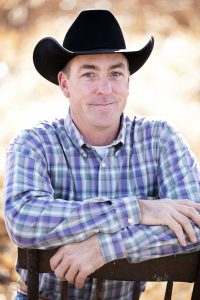 "Cover Crop Strategies"
Shawn Freeland, Dry Creek Farm & Ranch
Shawn & Kristy Freeland are the owners of Dry Creek Farm & Ranch, a first-generation operation specializing in soil health, direct market pastured meats, and community education. The Freeland's believe regenerative agriculture systems are imperative to the future of sustainable, nutrient rich meat production as is educating and connecting with their community. The farm has been completely no-till since 2016. Additionally, the farm utilizes cover crops for soil health and livestock grazing, practices managed grazing and does not use synthetic fertilizer. In September 2019, the farm added a crop maze and pumpkin patch to enhance their educational efforts.
"Regenerating a Local Food System on the Pine Ridge Reservation"
Nick Hernandez, Makoce Agriculture Development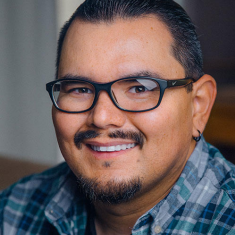 Nick Hernandez is a member of the Oglala Sioux Tribe and a citizen of the Pine Ridge Indian Reservation (SD). Nick is the father of two boys, Alee Jax and Kai Tyndall Hernandez and significant partner to Liz Welch. Nick earned a master's degree in Lakota Leadership and Organizational Management from Oglala Lakota College (2019). Today, Nick has founded Makoce Agriculture Development, a 501c3 non-profit, which is the next level of local Indigenous agriculture and food systems development on the Pine Ridge Indian Reservation. Nick is passionate and dedicated towards creating viable change for his community through a self-determined, indigenous led reconnective local food system, designed to regenerate healthy equitable communities, economies and our environment for many generations to come.
Farm To School Panel
Ken Charfauros, Wall Meat Processing; Kyle Cox, Cox's Farm Stand; Lynn Dunker, Wall School District; Rhonda Ramsdell, Meade School District; Cindy Tolle, Evergreen Specialty Foods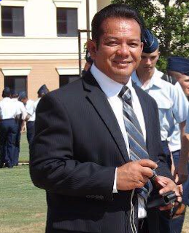 Kenneth (Ken) Charfauros was born on the Island of Guam, USA and now resides in Box Elder, SD and is married with 6 children. He holds degrees in aircraft maintenance, leadership, and management, and is trained through South Dakota State University in Hazard Analysis and Critical Control Points (HACCP). In 2011, Ken retired as a Chief Master Sergeant from the United States Air Force (USAF) after 30 years of distinguished service. Before his career in the USAF, Ken worked in a butcher shop as a teenager – he has always had a passion for meat processing. In April 2017, Ken entered the agriculture community through the purchase of the Wall Meat Processing Plant located in Wall, South Dakota. He also owns and operates a protein manufacturing facility in Rapid City as well as the Red Rock Restaurant and Lounge, a Farm to Table venture in Wall, SD. Ken is an advocate of the Beef to School project, which brings local beef into local school lunch programs. Ken and his team provide local beef to four local restaurants and a medical facility in Rapid City, SD. They also provide locally raised beef to 90 percent of Meal-On-Wheels programs in Western SD. Ken is currently in the planning stage of building a 30,000 sq. ft. modernized meat processing facility to increase regional capacity by 4,000 head annually.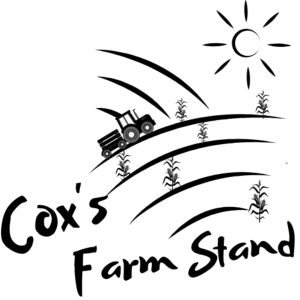 Kyle Cox is the owner of Cox's Farm Stand located near Vale, SD. The farm stand consists of mainly sweet corn, tomatoes, cucumbers, peppers, squash, and also Colorado peaches. We also raise beef cattle that we sell at our farm stand. We sell at the Black Hills Farmers Market and wholesale to local schools, institutions, and grocery stores. Kyle is also a member of the Homegrown by Heroes label by the Farmer Veteran Coalition.

Lynn Dunker was raised in rural western SD and has been in school nutrition for 15 years. She and her husband Bruce raised three kids in Wall, SD where she is the food service director at the school. The school implemented Beef to School into their program in 2019, and she has worked on getting local beef in schools and on students' plates since then.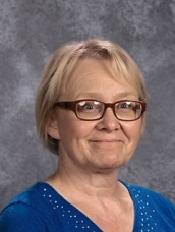 Rhonda Ramsdell, CDM, CFPP, is the Food Service Director for Meade School District. She currently serves as state president of the School Nutrition Association. A self-proclaimed 'town kid', Rhonda is a former member of the Black Hills Farmers Market and sold fresh bread there for 7 summers.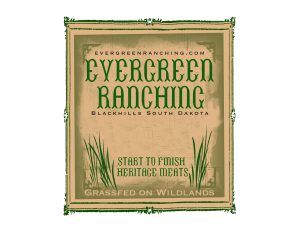 Cindy Tolle is an ecologist, mother, rancher and owner of the Evergreen line of clean food companies. Evergreen Specialty Foods LLC is a regional food hub with current locations in SD, AZ and MO. Evergreen aggregates local food producers and consumers (retail and wholesale) with the goal of making it easy for consumers to put locally/regionally sourced clean, wholesome, nutrient dense foods on their tables. Evergreen sources local foods ( from meat proteins to specialty crops) for many institutions, including K-12 and University Farm to School Programs.
"Controlled Environment Agriculture at Western Dakota Technical College"
Bryan Mitchell, Western Dakota Tech

Bryan Mitchell currently serves as the Program Director for the Electrical Trades program, as well as the Co-Program Director of the Controlled Environment Agriculture program at Western Dakota Technical College. He and his team are leading the way in technical education through the use of applied technology to sustainably produce food and train students skills their degrees require.
---
Saturday Breakout Sessions
---
SARE Farmers Forum
"Wiconi Waste Resistance Farm: a Lakota agroforestry and permaculture demonstration farm"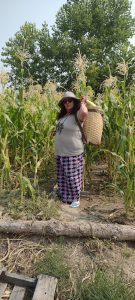 Michele Tyon, Wiconi Waste Farm
Michele Tyon, an Oglala Lakota woman from Porcupine, SD, is a land owner and great grandmother who owns Wiconi Waste Resistance Farm. She is regenerating her land through agroforestry and permaculture practices implemented after becoming a SARE grant recipient. She is focusing on food sovereignty by growing her own food and preserving her culture by reintroducing endangered native plants and medicines that were used by the Lakota people for centuries. Michelle is helping the elders with similar land grow food through demonstrations, social media, and sharing crops.
"No money, no problem. How to build a roller crimper on a budget."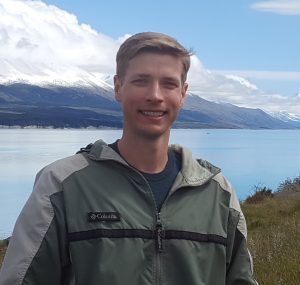 Dr. Ryan Schmid, Ecdysis Foundation
Ryan Schmid has been a research scientist with Ecdysis Foundation since 2018. He credits his upbringing on a family farm for honing his interests to work with farmers and ranchers to develop practical solutions to their problems. When not building roller crimpers, his time is spent investigating services provided by arthropods in agroecosystems.
"SARE Project Update: Enhancing producer resources to build small meat processing capacity and local meat demand"
Dr. Amanda Blair, South Dakota State University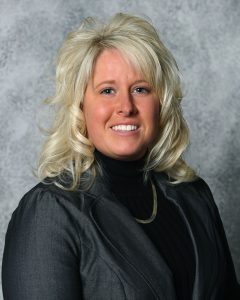 Dr. Amanda Blair received her PhD from Purdue University in 2007 where she focused her research in the area of meat science. In the same year she joined the faculty at South Dakota State University where she is currently a Professor in Animal Science with a research and Extension appointment. Dr. Blair's research is focused on understanding the effects of pre- and post-natal management strategies on growth, body composition and meat quality of beef cattle. Her Extension programming is focused on connecting producers with the processing and product sides of the industry as well as enhancing consumer understanding of meat production and products. In addition to her work with SDSU, Amanda ranches with her family near Sturgis, SD raising and marketing Angus cattle.
SARE Featured Speaker
"Start Small, Dream Big"
Eliza Blue, Plainsong Farm & Fiber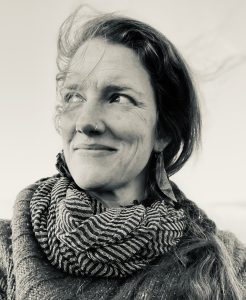 Eliza Blue is a folk musician, writer, environmental advocate, and rancher residing in one of the most remote counties in the contiguous United States, Perkins County, South Dakota. She writes a weekly column about rural life, Little Pasture on the Prairie, that is carried by 17 different print publications, writes and produces seasonal audio "postcards" from her ranch for South Dakota Public Broadcasting and Prairie Public Radio, and released her first book, Accidental Rancher, in 2020. Her writing on rural life has also been featured in the New York Times, The Guardian, and she is regular columnist for The Daily Yonder, a national publication for and about rural people. Blue's latest project, a traveling concert television show for PBS that celebrates rural culture & arts called Wish You Were Here with Eliza Blue, was recently nominated for a Midwest-Emmy, and is now filming its third season.
---
"Pricing Your Products"
Michelle & Rick Grosek and Kiara Poitra, Bear Butte Gardens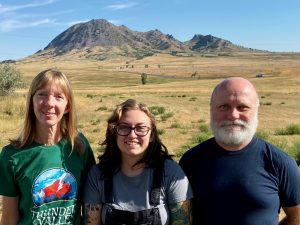 Michelle and Rick Grosek have operated Bear Butte Gardens since 2011 and The Farm Stand at Bear Butte Gardens since 2020. They and their crew grow certified organic products as well as non-certified products to sell in the farm stand. They also source from over 50 other regional producers for their year-round farm store. Michelle's background is a degree in Business and Marketing, training as a South Dakota Master Gardener and a Master Food Preserver, along with many years working in various healthcare-related positions. Rick's background is a degree in Computer Information Systems, serving as the Senior Database Administrator for Monument Health, and an avid permaculture and regenerative agriculture follower. Kiara Poitra, Farm Stand and Kitchen Manager, will also be collaborating on this presentation. She started working at The Farm Stand at Bear Butte Gardens in 2021 in the Commercial Kitchen Manager Apprenticeship and graduated from the apprenticeship in the spring of 2022. Kiara's background is in food service and customer service and she is also a Master Food Preserver. Bear Butte Gardens is a certified organic farm just outside of Sturgis.
"Chicken Processing"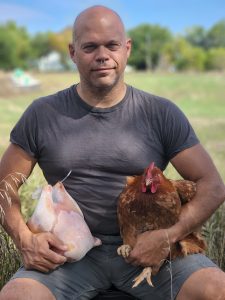 Jamie Boley, Mayborne Acres
Jamie started processing chickens as part of his first job cleaning fish and doing fur. When he got an acreage, he started raising some chickens for himself. Soon, others in the community wanted chicken, and things escalated from there. Now, Jamie not only runs a chicken CSA but also supplies local restaurants with his chicken.
"Adding Livestock to a Vegetable Farm"
Hannah Breckbill, Humble Hands Harvest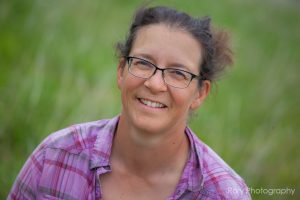 Hannah Breckbill is a first-generation farmer and founder of Humble Hands Harvest in Decorah Iowa, a worker-owned farm that raises organic vegetables, pastured pork, and grass-fed lamb for local markets. Hannah has earned recognition for her public experimentation with the economics of farming and land access, and for her crafting of the Queer Farmer Convergence, an annual gathering that celebrates the contributions of the queer community to agriculture and land tending. Lesser known but equally important are that Hannah plays any instrument with strings, she's a Mennonite, and she keeps a "perennial list" on her fridge to stoke the tree-planting vision.
"Some Things About Seeds"
Trish Jenkins & Jeremy Smith, Cycle Farm, and Rachel Saum, Common Roots Seed Library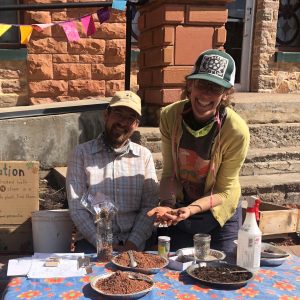 Trish and Jeremy work together at Cycle Farm, a small scale, mixed vegetable farm in the Northern Black Hills. They have been selecting for and saving seed for the last 12 years.
Rachel Saum has spent the last 10 years working in and educating themselves on local food systems in South Dakota and beyond. Rachel has worked for various sustainable farming operations, including vegetable, fruit, and dairy production. They worked as the produce manager of the Sioux Falls Food Co+op for 5 years, building relationships with local growers in southeastern South Dakota, and was active in Homegrown Sioux Empire's local foods campaign. Rachel currently works for the non-profit Project Food Forest and manages Common Roots Seed Library in Sioux Falls, among other things.
"The Urban Agriculture Initiative at USDA"
Rachel Frei, Urban Conservationist, and Tanse Herrmann, State Rangeland Soil Health Specialist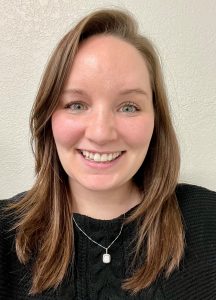 Rachel has worked for the NRCS for three years, first starting out as a soil conservationist and then District Conservationist in the Chamberlain Field Office in south central South Dakota. She took on the role of Urban Conservationist for South Dakota in August of 2022. Prior to moving to South Dakota, Rachel graduated with a bachelor's in environmental science from The University of Rhode Island. Following, she received her master's from Aarhus University in Denmark studying agro-environmental systems, soil physics and soil fertility. In her free time, she loves traveling, theater and baking. While only in her new position for a few months, Rachel absolutely loves working with small-scale and specialty crop producers because of the direct benefit they have in feeding their local communities – plus food grown locally just taste better!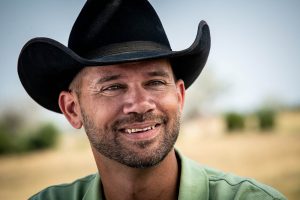 Tanse Herrmann is the state grazinglands soil health specialist with USDA's Natural Resources Conservation Service (NRCS), working from Rapid City. He began his career in natural resources after obtaining his bachelor's degree from South Dakota State University in Agriculture Education. Tanse has developed a passion for soil health through relationships with producers who have implemented soil health management decision-making systems on their diversified crop and livestock grazing operations and seeing the positive impacts soil health has on yields, animal performance, and financial well-being. The proof that managing for soil health across the landscape really works lies in the fact that these operators continue to advance their skill sets and grow their operations where the five soil health principles are being purposely implemented. These same operations are managing resource concerns by treating the source of their problems rather than seeking band-aid type fixes that only temporarily relieve issues. These farmers and ranchers are truly growing resilience to adversity by managing their land and pocketbooks on an equal plane while improving their overall quality of life. Tanse is a South Dakota Agricultural & Rural Leadership alum and enjoys team roping as well as outdoor recreation with his wife and two children on their small ranch operation near Sturgis.
---
This year's event was made possible by our planning committee: